Trust Wallet

Meta Mask

Connect Meta Mask for
Wallet Information

Connect Meta Mask for
SBTT Deposit

Token Sale Stats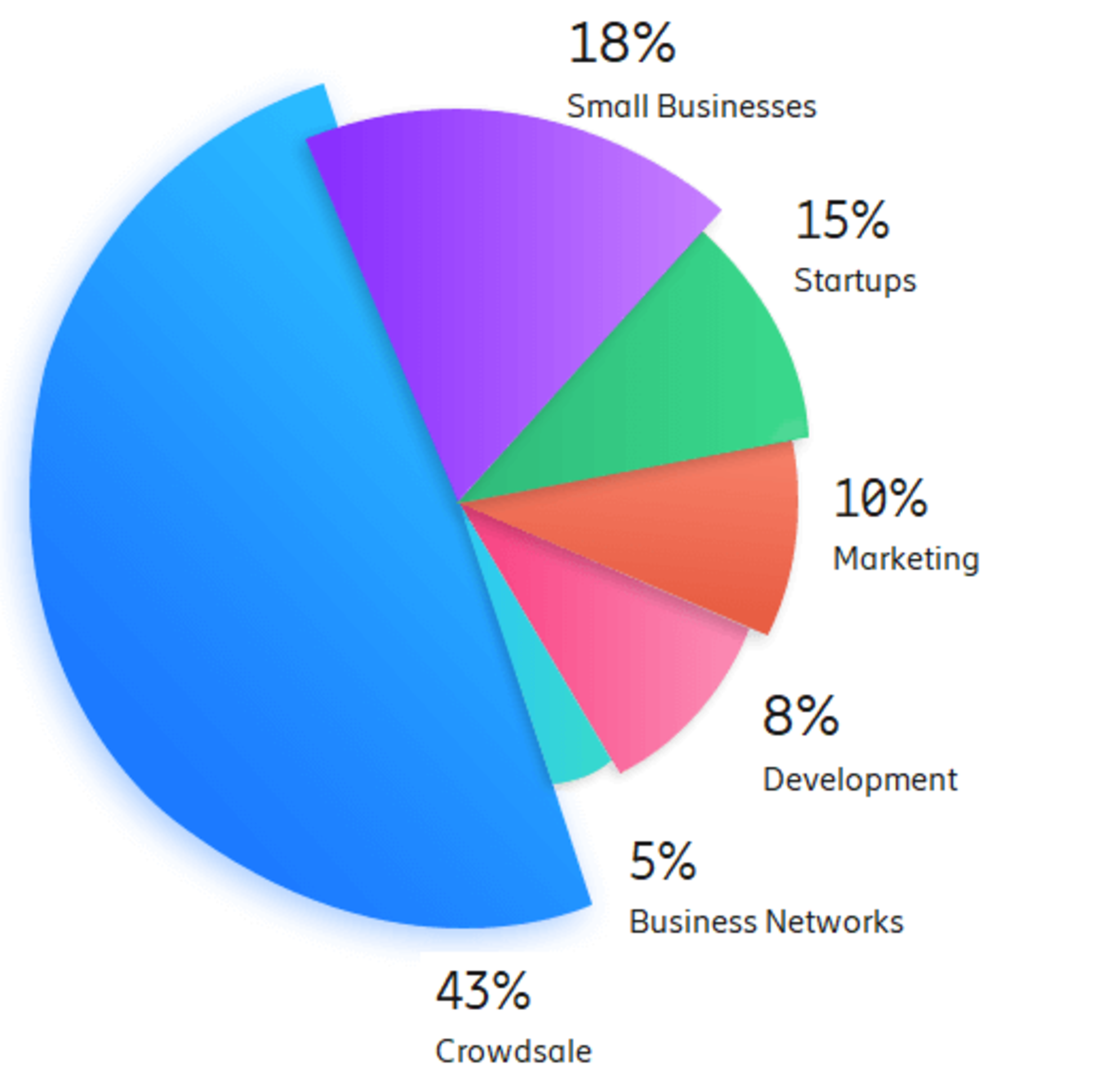 In order to support small businesses and startups, total 33% of tokens will be distributed to the small business owners and startups as leverage gradually in different phases. 43% of total tokens will be available for Crowdsale in 4 stages. SBTT will contain not only value growth mechanisms, but also liquidity growth mechanisms and utilities. Read more on our whitepaper.
Symbol: SBTT
Maximum Supply (BNB): 600,000,000,000,000 SBTT
Current Tax Rate : 3% for less than 10% of holding and multiplied by 2 for every 10%, maximum 24%
Current Burn Rate: 3%
Current Startup Fund Contribution : 3%
Initial Value (BNB): 1 BNB ~ 30,000,000,000 SBTT
Initial Value (US Dollar) : 1 USD ~ 100,000,000 SBTT
Current Value (BNB): 1 BNB = 408,548,000 SBTT
Current Value (US Dollar) : 1 USD ~ 900,0000 SBTT
Type: BEP20
Not sure how to buy? Click me!
SBTT Value Increase Framework
While most of the tokens don't have any implementable use case today and attempts to marketplace potential value increase by HODLing, burning and other reward mechanisms. SBTT have developed a very different approach on increasing value of the token. In SBTT, we firmly believe that attempt to increase the value by only burning or HODLing is neither realistic nor sustainable. Rather value should be increased by various use cases, number of small businesses and consumers on the platform while burning and rewarding token owners through tax implementation is a good supporting tool.
Since SBTT has a good number of use cases from day 1, we worked out a projected value increase framework based on these factors - not relying on burning and rewarding only. We have already worked out a framework consisting our initial use cases, estimated users and minimum number of token will be required to cater the need of the ecosystem. Check our value increase projection in the below framework

Roadmap
SBTT is a token for small businesses who want to make the world work better. It's a community driven token for changemakers, innovators, and visionaries, with the tools and technologies required to create possibility for the many, as well as the few, and bring positive global changes. Our journey starts from a Cryptobased Small Business Marketplace and a lot more to come.
Check our roadmap
Small Business Cryptobased Marketplace
Platform idea
Technical & strategy
devlopment
Beta version of
SBTT Marketplace
SBTT Centralized Exchange
live
Marketplace Mobile apps for
iOS & Android
1000+ Business Networks and 10,000 vendors
on SBTT platform
Whitepaper
SBTT is the token for a larger ecosystem called Business Operating System (BOS) that aims to tokenize and bring block chain into mainstream and create greater opportunities for small businesses initially and eventually for everyone on earth and beyond..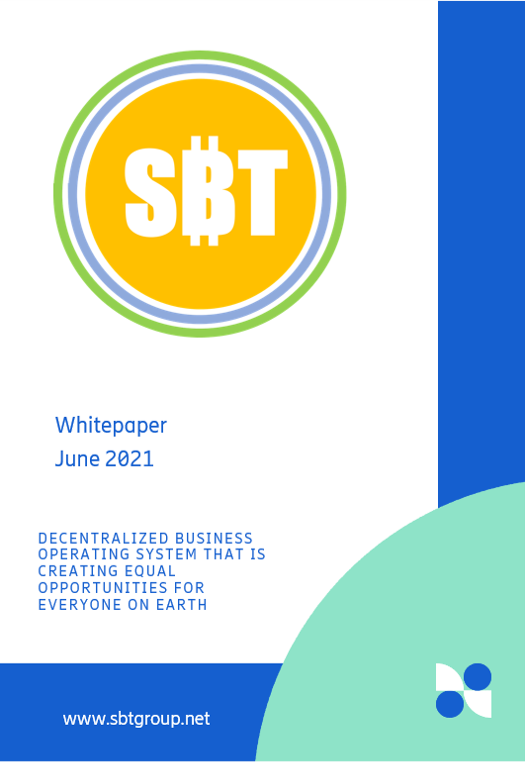 SBTT is also the first cryptocurrency directly related to the network of small businesses that helps in promoting the blockchain values and building the big international community. The SBTT is run by small businesses, entrepreneurs, and developers from over 20 countries, including Australia, USA, China, India, UK, Romania, Germany, UAE, Bangladesh, Singapore and Malaysia.
The project defines various use cases in different phases and have taken realistic implementation approach so that easy and simple applications are prioritized that achieves quick visible benefits and requires minimal changes in the way small businesses work today.
The key success to Business Operating System (BOS) and Small Business TRansaction Token (SBTT) will be active engagements of businesses, business networking entities and developers. Read more https://sbtgroup.net/sbt-token
Contact Us
Have questions? We're happy to help.